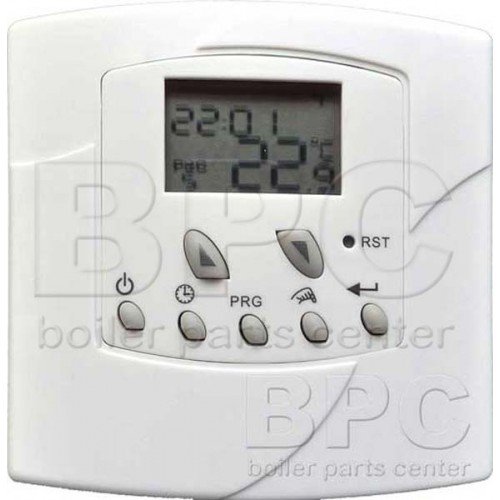 Digital Programmable Room Thermostat
Stock:

In Stock

Product Code:

RS120

SKU:

RS120

Part Number:

RS120
Digital Programmable Room Thermostat
This 2 wire, digital, battery operated room thermostat with volt free contacts.(0-240v AC) It is ideally suited for the replacement & updating of existing analogue or digital thermostats that do not offer the facility of "set" back temperature ( this enables you to customise the set temperature to your specific requirements at your chosen times of the day as your lifestyle demands, and assists to obtain maximum system economy & efficiency) It is particularly used for combination boiler instalations, or extensions/conservatories which require close individual control.


* 5 day, 1 day, 1 day programming.
* 4 time & temperature settings per period.
* Digital time and temperature display.
* Holiday and hold periods are selectable.
* Frost protection.
* Temp control range 5 to 35degC.
* Factory set program or user programmable.
* Power 2 x AAA battery.
* Size 88x88x40mm.
* Ideal for combi boiler.