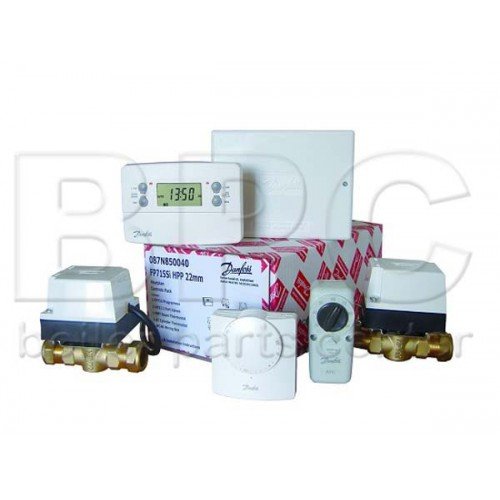 New
XXXXDanfoss 087N850052 White Fp715 Unvented Control Pack 22 mm, Heating
Stock:

In Stock

Product Code:

339411

SKU:

087N850052

Part Number:

339411
Danfoss
FP715 22mm Unvented Pack (inc. Full Prog)
This FP715 unvented control pack 22 mm, 087N850052, is an all in one package that makes
installing a new heating controller system easy. Is designed for unvented systems with 22 mm valves.
The electronic programmer provides 24 hr, 5 / 2 day, or 7 day programming, and 3 different on / off
time and temperature periods each day.
Includes:
Accurate Temperature Control
Includes a RET230P Thermostat
Includes a WC4B Wiring Centre
Includes an ATC Cylinder Thermostat
The Electronic Programmer Provides 24Hr, 5 / 2 Day or 7 Day Programming
The Electronic Programmer also Provides Up to 3 On / Off Time and Temperature Events Per Day